lancashirelearners.co.uk
Lancashire Learners
Lancashire Learners School of Motoring can be found in the following listings:

To take a deeper look a the websites below, just click on the icon to take you there.



Book & manage your driving test.
Find your nearest driving test centre
You can also find a range of other DVSA & other motoring on-line transactions, services & interactive tools, form & leaflets.
Read all about the Driving & Vehicle Standards Agency & what they offer.
The Pass Plus scheme is aimed at new drivers to help them become better drivers. 
The Driving Instructors Association was founded in 1978 to represent the interests of the professional driving instructor. It is regularly consulted by all the relevant Government bodies, has representation in Parliament, and enjoys influence in Europe and throughout the world.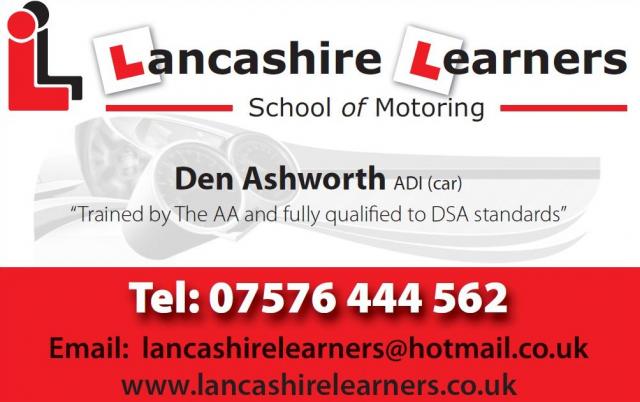 Driving Lessons & Schools Directory - Driving School | Driving Lessons | Driving Instructors.